Car trimming in Sussex, Surrey & Kent
Vehicle trimming and restoration services
The satisfaction in transforming a classic or vintage car interior from worn to new is enormous: it completes a vehicle and can help deliver an outstanding restoration project. In addition to motor vehicles, I have carried out refurbishments to many different types of vehicle. The range includes aircraft, marine boat interiors, caravans, motor homes, horseboxes and horse-drawn carriages, all to the required specification. Contact Robert Lines Upholsterers today.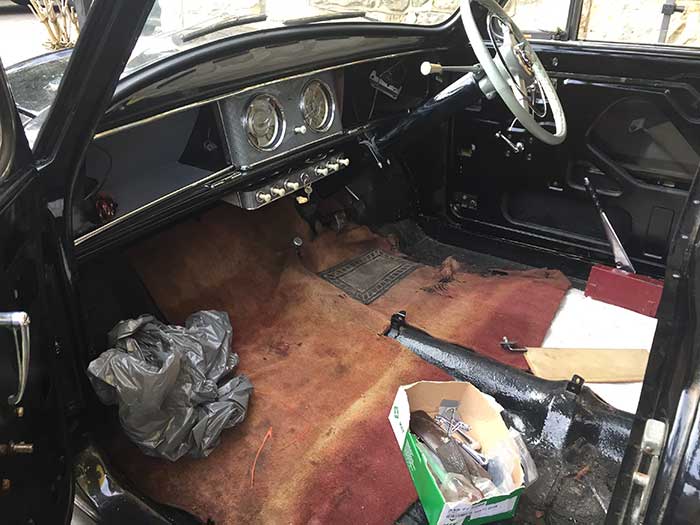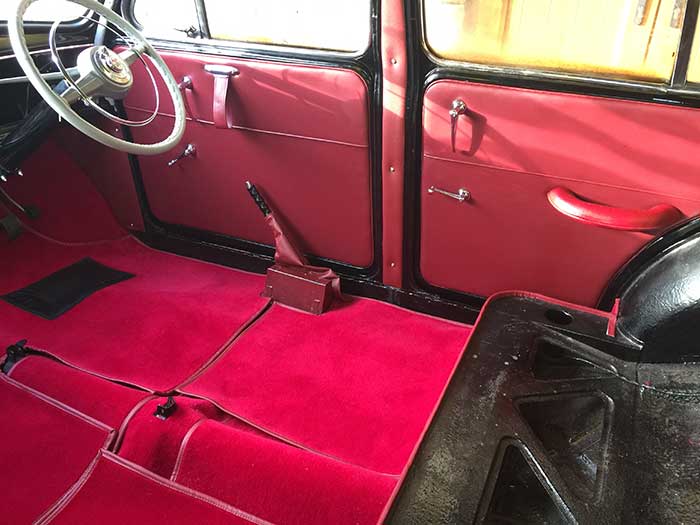 Reupholstery for all types of vehicles
I have re-upholstered numerous vehicles of all shapes, sizes and ages: from a 1901 Delage, early Austin 7s, Morris Oxfords and Cambridges, through to early Porche 911s, Lotus Esprits, Bugattis, Jaguars and Rolls Royces, to name but a few. All vehicles have been sympathetically restored using the appropriate materials. My car upholstery services are available for clients in Felbridge and throughout Surrey.
Enhance the interior of your car
Vehicle trimming is a part of upholstery I really enjoy. Interior trimming services include:
Seats: replacement of springs and foams and leather re-trims to original style
Door cards: renewed or re-trimmed
Dashboards and steering wheels: re-trimmed
Carpets: shaped and bound
For first-class furniture restoration services in Sussex, Surrey & Kent
Call Robert Lines for more information